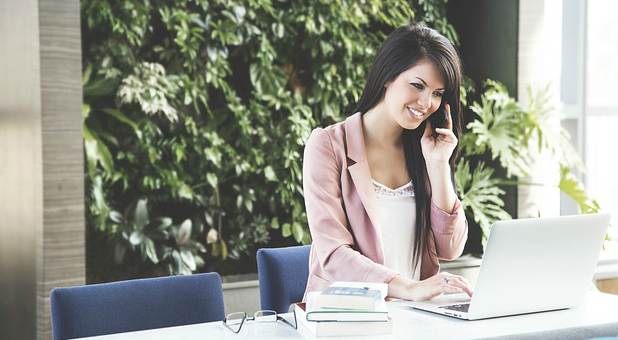 Recent data shows a significant drop in summer employment for teens age 16-19. In 2000 about 52 percent had jobs. Now it is only about 32 percent. The minority communities are hardest hit with only 9 percent of low income African-American and 15 percent of low income Hispanic young people working over the summer.
Traditionally, summer work prepares teens to enter the adult work force and work their way up the career ladder. With less entry level work and minimum wage increases killing jobs, it is tough out there.
Some ideas to break into the workforce:
Make yourself more valuable. There is always room for hard workers with a good attitude.
Dress for success. Get some real clothes to have a real job.
Be cheerful and pleasant. If you're not happy while working, they can find someone who will be.
Clean up your act. Dopers, drunkards and dirty talkers are losers in the workplace as well as in life.
Avoid idleness. If you can't get paying work, give your services to your church or a charity to keep your work skills from decaying. Someone will notice.
Learn new skills. There are plenty of ways to earn money that do not require a college degree.
Increase literacy. It's not too late to learn to read, speak and write with excellence.
Be a giver. When you work, do more than expected, and your value to your employer will increase. So will your pay.
Don't play the blame game. People overcome adversity every day by moving forward, not blaming others.
Have faith. Faith consists of acting on your beliefs and hopes. Without it you get nowhere.
Don't quit. You can change your circumstances if you keep trying.
"He becomes poor who deals with a slack hand, but the hand of the diligent makes rich" (Prov. 10:4).
Ron Allen is a Christian businessman, CPA and author who serves in local, national and international ministries spreading a message of reconciliation to God, to men and between believers. He is founder of the International Star Bible Society, telling how the heavens declare the glory of God, and the Emancipation Network, which helps people escape from financial bondage, and co-founder with his wife, Pat, of Corporate Prayer Resources, dedicated to helping intercessors.
Improve your life and ministry by learning something new. Our Ministry Leadership Bundle includes 3 Books: Amplified Leadership, Breaking Intimidation and The Power of Humility. View Offer!
Get our BEST DEAL on Ministry Today magazine. Get a full year for only $12! Yes-I want this deal.