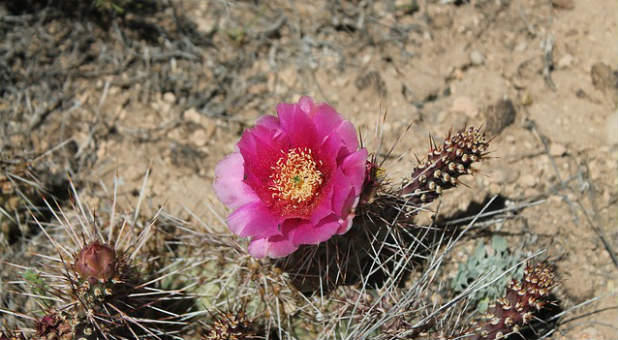 So, you want to make a big marketplace impact for the kingdom? You've only got one option—an option rarely discussed.
We are inundated with books, blogs, magazines, conferences, podcasts and more on how to be a worldly leader. What is a worldly leader? He or she is one who maximizes their natural inborn gifts, talents and abilities.
Yet far too many believers in business stop here. They fail to reach into their unfair advantage to unleash their supernatural leadership potential.
14-Point Checklist
Here is a quick checklist with 14 of the critical differences between a natural and supernatural leader.
Natural Leaders Seek/Are:
Education
Head/Money/Opportunity-led
Man's wisdom
Learning man's ways
Favor of man
Minimizing unsolvable problems
Being the leader
Predictable
Normal
Expected
Average
Common
Explainable
Great results
Supernatural Leaders seek/are:
Revelation
Spirit-led
God's wisdom
Discerning God's ways
Favor of God
Solving unsolvable problems
Being the servant
Unpredictable
Not normal
Unexpected
Not average
Uncommon
Inexplicable
Supernatural results
Which list best represents where you are today?
Which list do you most desire for your future leadership?
Which list are you willing to fully embrace, regardless of the cost?
Your Next Step
It is easy to imagine that, just by reading this post, you desire to become more of a supernatural leader, one who unleashes the power of Holy Spirit throughout your marketplace.
Your next step, then, is to zero in on a few of the supernatural leader traits and begin deep prayer on how the Lord can give you revelation and activation of them.
Yes, there is so much more to release to be a supernatural leader. We've only just begun.
But I ask you hang in there with me as we launch into deep leadership seas, pushing off from the safe shores of natural leadership to fully embrace the fresh, uncharted waters of becoming a supernatural leader.
Dr. Jim Harris is the author of 14 award-winning business books including Our Unfair Advantage: Unleash the Power of the Holy Spirit in Your Business. Download his FREE tool, 55 Critical Resources for Believers in Business. Connect with Dr. Jim on Facebook, LinkedIn and Twitter.
Improve your life and ministry by learning something new. Our Ministry Leadership Bundle includes 3 Books: Amplified Leadership, Breaking Intimidation and The Power of Humility. View Offer!
Get our BEST DEAL on Ministry Today magazine. Get a full year for only $12! Yes-I want this deal.