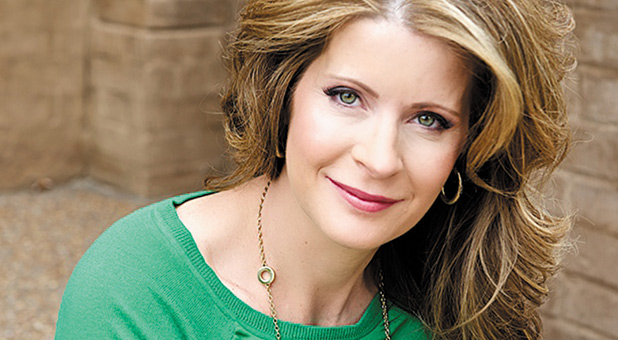 Ministry Today commends a different group of kingdom-minded people or organizations each year in our MT21 issue. In 2014, when we launched MT21, we honored churches and ministries that were influencing the 21st-century church.
In 2015, we highlighted 21 congregations that were "culturally diverse on purpose." This year, however, we're taking a different approach and naming 21 businesses whose leaders are a witness for Christ in some way through their professional platforms. From cupcake makers to insurance agency owners to roofers, we have covered a wide range of businesses in this year's MT21 feature.
Today, we are highlighting Gigi's Cupcakes gigiscupcakesusa.com
Fresh out of high school, Gigi Butler wanted to be a star—a country singer, to be exact. So instead of going to college, she set out for Nashville in 1994 with little money but a lot of big dreams. Butler operated a small cleaning business by day to get by and performed in as many honky-tonks and bars as she could at night. Fast-forward a decade, and she realized her dreams of becoming a star probably weren't going to be fulfilled.
Butler shifted her focus solely to her cleaning business until a phone call from her brother sparked a new idea. He had visited a New York bakery and stood in line for hours to buy a cupcake, only to discover his sister Gigi's cupcakes tasted better.
During Butler's growing-up years, her Aunt Benny owned a bakery and catering business, and Butler spent summers with her aunt learning to bake.
"I'd help her bake, cater events and read her cake-decorating books," Butler says. "I loved to bake and had a passion for it at an early age, but my dream was to be a country singer."
Once that dream ended, Butler realized the phone call from her brother could be the start of a whole new life.
"He said, 'You should open up a bakery,'" Butler says.
So she did. She started doing her research, lined up enough money to get the business going and opened her first cupcake shop in 2008. She had only $33 left in her bank account.
"God took a broken-down country singer and gave me a whole new life," Butler says. "He has blessed me so much, beyond my wildest dreams. The least I can do now is live it out loud for him. I am tired of political correctness, of everything having to be so 'PC.' If we as Christians are not going to speak up and be open about what we believe and what God has done, we are going to lose that opportunity. It feels like we are losing more every day in some ways, so I want to be faithful and open about what God has done for me."
Gigi's cupcakes took off, and soon the savvy businesswoman turned her confections into franchises. Today, there are more than 100 Gigi's Cupcakes locations, with plans to double that number within the next five years. In the last seven years, the company has sold more than 45 million cupcakes.
"If you lined them all up side by side, they would stretch from New York City all the way across the country past San Diego and into the Pacific Ocean," Butler says.
Each Gigi's flavor has a story behind it, from the Hunka Chunka Banana Love recipe she used to give as Christmas gifts to her cleaning clients to favorite recipes passed down from her grandmothers, aunts and other relatives.
Butler says it's amazing how God can take something as small as a cupcake to open hearts and impact lives.
"I feel like there have been so many opportunities through cupcakes of showing God's love," Butler says. "And our franchise owners are so generous. They give to churches, hospices, hospitals. We hear stories all the time of how cupcakes are spreading God's love.
"I pray for God's will to be done every day. And I am not afraid to speak out about what I believe. If we are going to ask God to do bold things for us, we have to be willing to do bold things for Him. So I would say don't be afraid to try. Don't be afraid of failure. If God gives you a dream and a passion, you can rely on His power and strength to do it."
Dr. Mark Rutland deconstructs the man after God's own heart in David the Great. Explore of the the Bible's most complex stories of sin and redemption. Discover the real David.
The one verb most frequently missing from leadership manifestos is LOVE. Dr. Steve Greene teaches in order to be an effective leader in every area of life, you must lead with love. Lead with Love.
Your ministry's future depends on how you develop leaders using five practices to establish influence, build people, and impact others for a lifetime. Amplify Your Leadership.