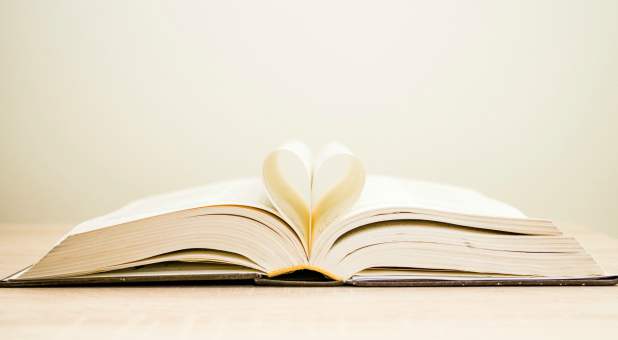 Do you have to love? Or do you get to love? The answer is both.
Do I have to kiss my wife? Or do I get to kiss my wife? The answer is both. But I don't think of it as that I have to kiss my wife, I get to kiss her. We don't have to love, or have love in our lives.
But we get to love, and that is what Valentine's Day is all about.
Valentine's Day is a day where everyone comes together to celebrate love. But for many people, Valentine's Day can be a day that is dreaded because they are not in romantic relationship. Many people are puzzled about love because they don't know what love really is, and that can make love seem like a scary thing.
When we understand what real love is, we can understand how to best love others and ourselves.
Love isn't a feeling. Love is action.
Love isn't what you hope to get out of a relationship. Love is what you do for the other person.

Love is putting others' needs before your own.
Love can be exchanged with all of the people in your life: Family, friends, coworkers or even strangers.
True love isn't always romance. True love is found in the love of God.
God is love. God is our example for love. "God so loved the world that He gave ..."
True love is going out of your way to show other's God's love.
Live a life of love. Live a life of action.
See a need and meet it. Tell someone you love him or her and act on it. Love God and live your life for Him!
This Valentine's Day, I encourage you to look outside the normal box of romantic love and show your love and appreciation for all of the people you love in your life!
"Love suffers long and is kind; love envies not; love flaunts not itself and is not puffed up, does not behave itself improperly, seeks not its own, is not easily provoked, thinks no evil; rejoices not in iniquity, but rejoices in the truth; bears all things, believes all things, hopes all things, and endures all things. Love never fails. But if there are prophecies, they shall fail; if there are tongues, they shall cease; and if there is knowledge, it shall vanish" (1 Cor. 13: 4-8).
Mikel French has challenged spiritual awakening all across America, where many celebrations extended into multiple weeks, and has conducted celebrations in France, Sweden, Russia, Romania, Poland, Ukraine, Moldova, Serbia, Germany, South Africa, Malawi, the Philippines, Hong Kong, Taiwan, Haiti, Japan, Singapore, India and Thailand. He conducted an outreach celebration in Manila, Philippines, reaching 200,000 teenagers with the book of hope. Through the generous support of partners, he has presented the message of Jesus Christ to millions of people in the nation of Russia through televised citywide soul-winning celebrations. Mikel considers it an honor to assist in conducting the annual pastor's conference, where thousands of pastors from Russia's 11 time zones come for training, teaching and equipping. Mikel and his wife, Marsha, reside in Tulsa, Oklahoma.
Improve your life and ministry by learning something new. Our Ministry Leadership Bundle includes 3 Books: Amplified Leadership, Breaking Intimidation and The Power of Humility. View Offer!
Get our BEST DEAL on Ministry Today magazine. Get a full year for only $12! Yes-I want this deal.