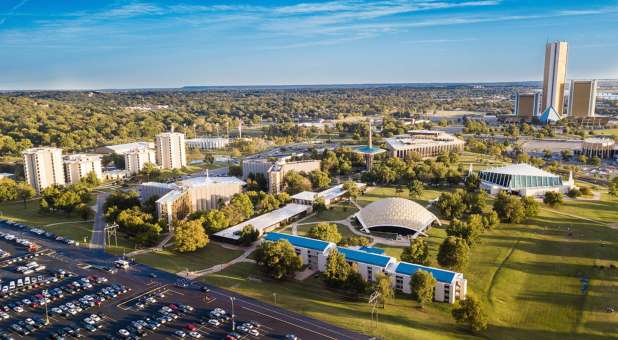 Oral Roberts University president, Dr. William M. Wilson, has announced Charles Scott as the university's new executive director of church and educational partnerships. Mr. Scott's main responsibility will be to develop relationships with pastors and educational institutions locally, nationally and globally to foster connections with ORU.
"One of ORU's many goals is to serve ministries and churches," said Dr. Wilson. "There are a number of ways we can do that, including establishing research-based initiatives that serve the Spirit-empowered church and training students in areas where churches have the greatest need."
Mr. Scott most recently served as the vice president of business affairs, operations and advancement at The King's University in Texas. Before that, he served as the general bishop of the Pentecostal Church of God for nearly 10 years. He has also served on the Empowered21 North American Cabinet, ORU's board of reference and the leadership committee of America for Jesus.
"I'm excited to take on this new role at ORU and establish these important relationships," said Mr. Scott. "ORU is a vibrant spiritual community that has a lot to offer churches and ministries around the world."
Mr. Scott is the author of the book Storms Don't Bother Me, along with numerous articles and publications. He holds a Bachelor of Science degree in general business from Missouri Southern State University, an MBA from Missouri State University, and is currently completing a dissertation for the Doctor of Education degree from ORU.
Improve your life and ministry by learning something new. Our Ministry Leadership Bundle includes 3 Books: Amplified Leadership, Breaking Intimidation and The Power of Humility. View Offer!
Get our BEST DEAL on Ministry Today magazine. Get a full year for only $12! Yes-I want this deal.