Four ways to mobilize your church into political and marketplace influence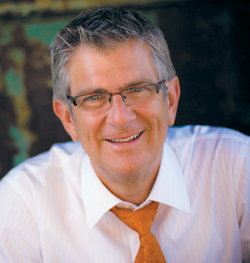 Serving a city involves accepting responsibility for spiritual climate beyond your congregation. As pastor of a local church, my awakening occurred when Holy Spirit whispered, "I want you to pastor this city."
The implications of that simple directive radically redirected ministry philosophy and tangibly shifted our community to become a city where our mayor now boldly announces "Jesus is Lord in Cedar Hill, Texas." The practical effect of activism requires pastors and churches to consider themselves partners, even owners (generators) of community values.
For example, when a business prospers or a neighborhood improves, I celebrate as though the title were in my name. When a business closes its doors or the school system struggles, I mourn. Our partnership with political leaders, business owners, school officials and citizen's groups provides unparalleled treasure and opportunity for "kingdom to come, here, now" in cities across America.
There are four essentials for effective mobilization of the church into high levels of political and marketplace influence.
Cultivate an attitude to serve. Modern church needs a makeover. People perceive the church as takers, perhaps justifiably. The church, an entity exempt from local tax coffers, antagonistically attends public meetings, often loudly demanding what seems advantageous only for the religious institution. To be blunt, sometimes we aren't very nice.
We strongly solicit the business community for "freebies"—whether in the form of product discounts, putting up window posters or whatever we think will benefit the church agenda. From the relatively safe zone behind pulpits, we moralize and demonize political participants and policy decisions often without the face-to-face conversation necessary to find someone's heart.
At Trinity Church, we decided to reverse the role. We intentionally pay full price to business owners and shop local. Sometimes simple generosity is activism. (Leave a large tip at the restaurant.) When city government opens its committees, we stand ready to fill them with civil servants who deeply love Jesus but consider helping our city part of Christian privilege and responsibility. In other words, we strategically emphasize participation on city council meetings, Chamber of Commerce and neighborhood watches.
Influence through covenant
relationships. The systems of the world function around contractual relationships, which survive as long as I deliver what you expect and you deliver what I expect. Thankfully, God offers an alternative. He relates to us via covenant: He is faithful to us even when we are unfaithful to him (see 2 Tim. 2:13). Christian activism—specific actions designed to steward the spiritual climate of your community—requires deep levels of trust. Covenant relationships provide language to announce: We want you to succeed! When people truly believe you carry their well-being in your heart, it's amazing how influence grows.
Focus on agreements, not divisive things. Prov. 11:10 says, "When the righteous prosper the city rejoices." Effective activism measures by joy. Our goal as a church is to overhear city leaders say, "We disagree with their doctrine and their worship styles ... but we sure are glad they are in our town." City rejoicing develops around solutions. Lower crime rates, investments in children and reduction in poverty stand as invitations for righteous people to activate. Pour into your agreements and minimize disagreements.
Make spirituality practical. Recently, a new shopping center requested our church to pray for economic favor. We decided to package intercession with shoppers, asking our prayer teams to walk the property and spend at least $10 in one of the businesses. The seed we planted brought rescue and prosperity. Many community leaders struggle to relate to hymns and liturgy, but mobilizing prayerful shoppers brings the kingdom to their doorstep.
---
With 30-plus years in pastoral ministry, Jim Hennesy leads Trinity Ministries in Cedar Hill, Texas, as primary presenter of the preaching/teaching ministry. He also serves Cedar Hill as a coordinator of Transformation Cedar Hill, a coalition of business, education, government and churches committed to seeing God's principles applied into the fiber and relationships of the community. He is a graduate of Central Bible College in Springfield, Mo. Jim and his wife, Becky, of 31 years have three children.
Improve your life and ministry by learning something new. Our Ministry Leadership Bundle includes 3 Books: Amplified Leadership, Breaking Intimidation and The Power of Humility. View Offer!
Get our BEST DEAL on Ministry Today magazine. Get a full year for only $12! Yes-I want this deal.