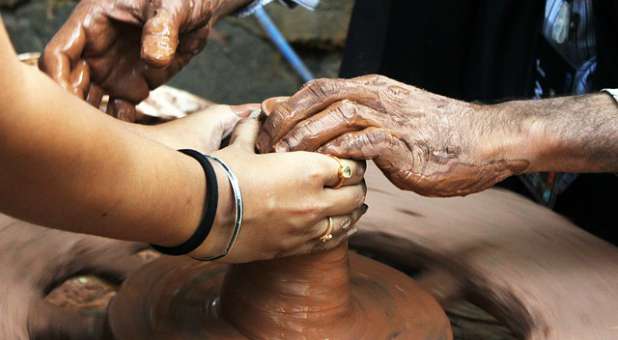 Join Dr. Steve Greene as he uses wit and wisdom from his 40 years of personal experience in marketing and ministry on the Greenelines podcast. Listen now.
---
If you are struggling to define the message of your ministry, how will your audience define you?
What do you hear yourself saying most often? What do you wake up thinking about? What one thing do you hope your audience will remember about you?
Our message is rooted in the gospel, but God also gives each of us a ministry of help. There are certain needs that you are uniquely qualified to address. You have an anointing on your life and work to speak into the needs of others.
Your message should permeate all of your writing in some way. Become an authority in your topic by specialization.
3 Tips for Crafting Your Message
1. Start with one word. Select the one word that defines your core interest and calling to help others. For example:
finance
leadership
abundance
family
restoration
2. Use the word in a sentence (tweet size). Examples:
Understanding of proper stewardship of personal finance creates peace in the home and opportunity in the kingdom.
Lead as Jesus led. God is love and leads us with love.
Abundant living is based on the words of Jesus: "I come that you may have life and have it more abundantly" (John 10:10).
We teach Christ should be the center of our hearts and homes. First the home, then the uttermost.
Many know Jesus but have left the church. We welcome back all those who need and want to be restored.
3. Write a blog. Write for at least one year, five days a week. Your Sunday message could also be added to your blog. Allow your message to drip into your target audience. As you blog, you will develop deep roots in your message and allow the Holy Spirit to speak into the development of your message.
Develop your message based on felt needs. Send your message with high frequency to people who have identified themselves and need your help.
Dr. Steve Greene is the publisher and executive vice president of the media group at Charisma Media and executive producer of the Charisma Podcast Network. His book, Love Leads: The Spiritual Connection Between Your Relationships and Productivity, is now available.
Leaders, Dr. Greene wants to help you understand the spiritual connection between relationships and productivity. Read his new blog, Love Leads.
Improve your life and ministry by learning something new. Our Ministry Leadership Bundle includes 3 Books: Amplified Leadership, Breaking Intimidation and The Power of Humility. View Offer!
Get our BEST DEAL on Ministry Today magazine. Get a full year for only $12! Yes-I want this deal.