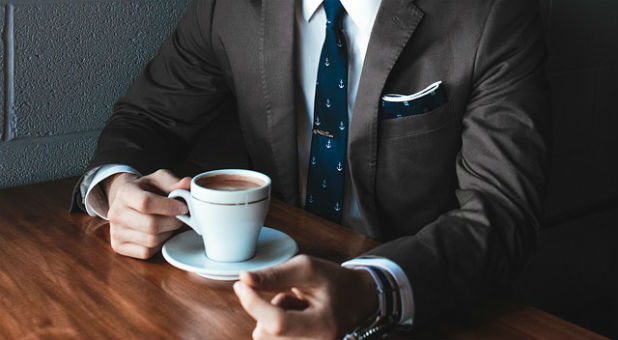 This is not a rant. Rather, it is a direct appeal to all pastors to recognize what their marketplace leaders may think but are reluctant to say.
Where did these come from? These are some of the most repeated frustrations I hear from the many marketplace leaders I've coached and advised over the past 25 years.
Here are five things pastors need to know about marketplace leaders.
No. 1: Deep Sunday/Monday Disconnect
Marketplace leaders are all about improving their personal spiritual walk and life. And that is what compromises 95 percent of all pulpit sermons. But as soon as these leaders begin thinking about Monday morning, they quickly conclude that once again, the message has little to do with their work.
How rare it is, they say, that my pastor addresses how to apply biblical truths in the marketplace. Oh, there is an occasional mention that, "this (principle) applies at work, too." Sadly, in their eyes, that is about as deep as any Sunday-morning workplace focus goes.
It's frustrating to businesspeople, since 60 to 70 percent or more of their waking hours are typically involved with some aspect of work, yet so little attention is given this on the Sunday platform. How refreshing it would be to hear a series on "Jesus the Entrepreneur" or "Entrepreneurial Secrets of the Bible."
If nothing else, once word got out into the marketplace that a pastor was preaching a series on workplace issues, the pews would fill quickly with believers interested in business.
No. 2: Spiritual ATM
Marketplace leaders often believe their pastor sees them as their ministry ATM machine. Just hit a few buttons and make a hefty withdrawal.
Right or wrong, marketplace leaders believe they are expected to, without reservation, heavily fund every new campaign, outreach, missions program, kids event or anything else the pastor wants to do.
This pressure from the pulpit, however subtle, can lead marketplace leaders into a sense of guilt or even resentment for not contributing to everything their pastor envisions.
No. 3: Insensitivity to Other Obligations
Most marketplace leaders are overwhelmed. They work 50-60 hours or more every week, volunteer in civic groups, get involved with their kids' activities and are then expected to invest many more hours every week in their church.
Many marketplace leaders put their church activities above all else. Even committed believers tell me that at times their pastors do not recognize the tremendous time pressure already upon them and sense little remorse from the church in expecting them to always be available for most church events.
No. 4: Hypocrisy in the Pews
Faithful marketplace leaders tire of seeing the outright hypocrisy of other non-faithful church attenders. Too often, these non-faithful members wiggle themselves into seats of prominence, faking their false religion either for pride or self-righteousness.
The faithful marketplace members know who fake it on Sundays only to rip them off on Mondays. Whether fair or not, some marketplace leaders believe their pastor is either too naive or too scared to address such business hypocrisies even within the church administrative body.
No. 5: Desires a 'Well Done'
Every legitimate marketplace leader I know desperately desires to one day hear our Savior say to them, "Well done, you good and faithful servant" (Matt. 25:21, 23). Their passion is to increase their business for His glory.
Yet far too few churches provide any support or training on how to lead a for-profit kingdom-focused business.
Therefore, many of the best leaders sitting in the pews, whose passion is to earn their eternal rewards for a job well done in the marketplace, feel alone—even ignored—within their own congregations.
A First Step
One way marketplace leaders and pastors can begin to address these issues is to provide each other simple resources that help.
This is one reason I created a free tool called 55 Critical Resources for Believers in Business. It lists 55 of the best conferences, books, blogs, apps and more that can jump-start finding real answers to real business issues.
It helps marketplace leaders begin their search for biblically-based high-quality resources to help them grow their business.
It also helps pastors better serve their flock with a free marketplace resource. [Pastors—I encourage you to download your free copy and make it available to your marketplace leaders.]
Dr. Jim Harris is the author of 14 award-winning business books including Our Unfair Advantage: Unleash the Power of the Holy Spirit in Your Business. Download his free tool, 55 Critical Resources for Believers in Busines. Connect with Dr. Jim on Facebook LinkedIn and Twitter.
Improve your life and ministry by learning something new. Our Ministry Leadership Bundle includes 3 Books: Amplified Leadership, Breaking Intimidation and The Power of Humility. View Offer!
Get our BEST DEAL on Ministry Today magazine. Get a full year for only $12! Yes-I want this deal.