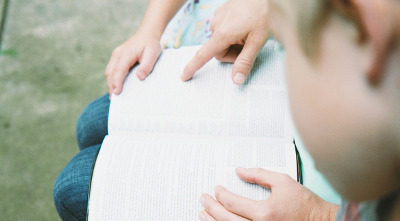 Page 2 of 4
1. Spend time with your kids. I recently watched an interview where Billy Graham was asked if he were to do it all over again, what would he do differently? Without hesitation, he replied, "I would have spent less time doing ministry so that I could spend more time with my family." Dr. R.T. Kendall, who recently pastored one of the most prestigious churches in the world, Westminster Chapel in London, recently said that it is only by the grace of God that his children still love him, considering how much he neglected them to pursue his ambitions. If he could turn back time, he said, he would have denied the offer to pastor such a historic church in order to spend more time with his family.
It's time for our spiritual leaders of today to get a clue! Most pastors understand that family comes before ministry, yet there are always excuses for why they do the opposite. Before God established the church, He established the family. This is so important that I feel compelled to say it again: Before God established the church, He established the family. Pastors must learn the art of time management disciplines, where family time has just as much time blocked out as ministry responsibilities.
Improve your life and ministry by learning something new. Our Ministry Leadership Bundle includes 3 Books: Amplified Leadership, Breaking Intimidation and The Power of Humility. View Offer!
Get our BEST DEAL on Ministry Today magazine. Get a full year for only $12! Yes-I want this deal.